Nomsa Katso – Recently graduated Nursing Associate from south east London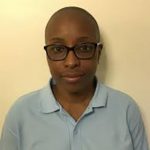 Nomsa Katso, 38, from south east London, recently graduated as a nursing associate and works for Central London Community Healthcare NHS Trust:
"I heard about the nursing associate role from my employers. I was working as a healthcare assistant with district nurses in the community and wanted to develop my existing knowledge and skills further and develop a career path.
"I started my training in January 2017 and thoroughly enjoyed learning new skills, developing a better understanding of some of the tasks I may have been performing in the past and putting theory into practice.
"To become a nursing associate you need to be ready to work really hard, be committed, well organised, flexible and always wanting to continue with your own professional development. The role is generic so you can be very diverse in the clinical areas you may wish to practice in.
"Although the role is very new, and so not yet fully understood by patients and healthcare staff, I feel that given time, the nursing associate role with be hugely valued within the nursing profession. I know it will be incredibly helpful for me to achieve my aim of becoming a registered nurse."